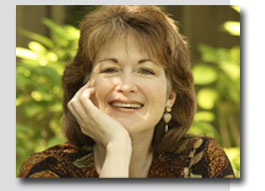 Caren Parnes, Principle

Visit us on Linked In
and Facebook

"Caren is the consummate professional. She is resourceful, organized, timely, customer-oriented and a talented designer. She offers not only a product of the highest quality but also an attitude of friendly professionalism. Whether you are looking for someone to give you superior design or to manage the whole project, Caren Parnes is fully capable of exceeding your expectations."

Miki Dohemann
VP of Marketing, Thunderbird Lodge Preservation Society

Welcome! Since you found us, you probably need creative services to help you market your company. You'll find a wealth of information about us on this site to help you decide if we might be a good fit for your business.
Enterprising Graphics was founded in 2000, and to date we have helped over 200 companies launch and grow by providing creative and effective marketing tools. We specialize in supporting the small to medium sized B2B businesses with their marketing needs, from small projects to full marketing campaigns.
Our goal is to always align your marketing message with your own authentic values and voice, so the clients you attract will be a perfect fit for your product or service.
What we value is working with like-minded business professionals who are passionate about what they do and are committed to the process of growing their businesses with integrity, gratitude and enthusiasm.
Enterprising Graphics runs as a "virtual company." Caren Parnes is the principle designer and copywriter, and she works with a team of trusted, talented colleagues with specialties in web design and SEO, public relations, social media, photography, direct mail services, printing and fulfillment, strategic marketing, promotional products, and other writers and designers as the needs arise. Caren has discovered working as a "virtual team" provides the client with all the expertise of a design or advertising agency, while providing greater flexibility and value.
Most of our team is located in the Santa Rosa area of Sonoma County, but we are truly a "virtual team" and have worked with clients as far away as New York and Hawaii.
About Caren Parnes

Before launching Enterprising Graphics in Northern California in 2000, I spent fifteen years in the Advertising, Publishing and Printing fields in Colorado, New York, Los Angeles and San Francisco.
I covered a lot of territory during those years (both creatively and geographically): I did book editing and layout for a large publishing house in New York; corporate design and layout with IBM in Colorado; design and prepress for corporate clients (including Coca-Cola, Chevron and many major film studios) for a premier printer in Los Angeles; and design and project management for the marketing division of an international book publisher in San Francisco.
This broad "corporate" experience provided me with a range of creative and technical abilities: creative design skills; strategic marketing experience; in-depth knowledge of the print industry and printing issues; project management skills; and writing, editing and proofreading expertise. I moved to the North Bay in 2000 and decided to offer these services to other business professionals, finding greater satisfaction in the more personal relationships I have been able to develop with clients and colleagues.
I invite you to give me a call for a free 30 minute consultation to see if I and my "virtual team" can help you bring your business to the next level!